Cello Lessons Sydney
Choosing the Right Cello Teacher for You...
Shine Music School Parramatta, Chatswood, Burwood, Bella Vista, Epping and George St Sydney consistently delivers better results and more fun for you our students by using advanced teaching techniques and the very best teaching staff
Shine Music Beginner Cello Lessons Sydney
As a beginner taking cello lessons, students will learn beginner note reading, beginner cello rhythm and technique. Once a solid technical foundation has been built, we then explore the different cello genres available to a cello player like contemporary, rock, pop, metal, classical, Australian Music Examination Board Exams, musical theatre, jazz, etc.
Students will be able to learn more notes, rhythms and songs in the next few cello lessons and will learn how to vary the sounds on the cello. Students will find the beginner stage of the cello fun, just like learning a new language and full of stories on how their improvement is related to lots of practice and structured homework.
Call us on (02) 9687 9978 or email us at [email protected] to enquire about lessons today!
Intermediate and Advanced Cello Lessons Sydney
Intermediates who are looking to advance their playing technique and repertoire are advised to fill in the above music lesson survey so that we can receive more information about your current technique, cello lesson history, and your future goals, exam requirements and performances.
By filling in the above survey we are can ensure we do not waste any time and can move on to technical development exercises in your first class.
Located in Chatswood and Parramatta, Shine Music School has an outstanding record of success with delivering great results for all our cello students. Our cello teachers use their university qualifications and performance experience to ensure all cello students make substantial improvement and learn to enjoy and appreciate the cello.
With advanced multimedia facilities in each cello room along with boundless performance and examination possibilities, Shine Music School ensures every cello student receives overwhelming support to help them reach their highest potential. We teach cello students from as young as five up to as young as 95 so it is never too late to start learning. All classes are one on classes, so each lesson is tailored specifically to each student's skill level and individual learning desires. Just remember, practice makes perfect and at Shine Music School, it is our job to inspire you to practice!
Depending on you or your child's individual wants and needs we teach you the following cello lessons
Beginner cello Lessons
Adult cello lessons
Reading music for cello
Cello hire
Cello scales and technique
Intermediate cello technique
Cello maintenance
Cello exam preparation
Australian Music Examinations Board Cello preparation
AMEB Cello preparation
Cello theory
So Why Choose Shine Music for Cello Lessons?
Shine Music School is an amazing fun environment that you or your child will look forward to coming to time and time again as you or your child work towards cello mastery. Here are great reasons to choose Shine Music for your cello lessons.
Advanced teaching techniques enabling you or your child to reach faster results and have more fun
One on one lessons for 100% individual attention and personalised progress in the direction that you want to go
Leading edge internet enabled teaching studios to allow for us to teach you and your child and song you request
All teachers are tertiary educated and full time music teachers
Walking distance from train station
Sound proof rooms
Free parking
And much, much more...
Meet Your Cello Lesson Expert Teaching Staff
Marleen
Bachelor of Music
A local resident of Parramatta, Marleen began her music education at the age of 4 – first on piano and then flute, before finding the cello. She has studied abroad in France, Austria and Belgium with international cellists Maria Kliegel and Robert Cohen at the 2010 Euro Music Festival and throughout her undergraduate degree, toured extensively throughout Australia and Asia with electric string trio Maske. Marleen has also performed in masterclasses and participated in private lessons with Hans Jorgen Jensen of Northwestern University as part of the 2009 Australian String Academy.
At the age of 17, she was the recipient of the Nils Korner Memorial Scholarship to the Australian Chamber Music Camp at Wollongong University. Marleen has taught cello since 2004, with teaching positions at The Pittwater House School, Carlingford West Primary School and the Sydney Youth Symphony Orchestra. She plays on a cello from Kligenthaal, Germany, made in 1790. Her life ambition is to complete her Masters and eventually hold a Doctorate in Music.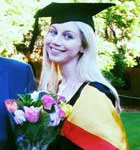 Here's the Most Frequently Asked Questions we receive about the Cello School
What size cello is the right one to buy?
Is cello difficult to play?
Many cello students, adults and parents of cello students seem to think that the cello is difficult to play before they have even attended cello lessons. In actual fact the cello is no harder than learning other instruments like the piano, guitar or violin. The fact that it is an instrument that requires a player to sit down and play it means that it is a very comfortable playing position.
Like any instrument, a beginner cello student will need to practice everyday and apply all the technical exercises and pieces that they have learnt in their lesson. With regular practice and patient attitude, mastering the cello is a matter of time and a strong discipline to practicing.
Call us on (02) 96879978 or email us at [email protected] to enquire about cello lessons today!
Are cellos expensive?
Beginner cellos start at about the $700 mark from reputable music stores so there is a considerable investment when playing the cello. However, a cello is a highly enjoyable instrument to play and many students who learn the cello often play their instrument for many years.
Call us on (02) 96879978 or email us at [email protected] to enquire about cello lessons today!
What size cello is the right one to buy?
Here is a rough guide to buying a cello according to age group. The C string peg of the cello needs to be near the ear when the cello student is at a sitting position. It is best to go to a reputable cello shop to measure the cello against the player.
Ages 2-3: 1/8 size
Ages 3 -5: 1/4 size
Ages 6-8: 1/2 size
Ages 8-12: 3/4 size
Over 12 years: 4/4 size
Call us on (02) 96879978 or email us at [email protected] to enquire about cello lessons today!
What are Cello examinations?
Cello examinations are a good tool for students who want to continually improve their playing and performance ability and to have their playing ability graded on a recurring basis. Cello examinations allow students to grade their performance ability every six months ( certain instruments ), provides goals for students to aim for and provides a professional grading system for students. Shine Music School encourages exams but are not enforced on students. Our primary aim is for students to have fun exploring their chosen instrument.
Students are only encouraged to attempt examinations when they have attained a certain level of competence and ability. At Shine Music School, all our teachers are Australian Music Examinations Board ( AMEB ) , Contemporary Popular Music ( CPM) and Associated Board of the Royal School of Music ( ABRSM UK) registered and we cater for Jazz, Rock, Pop and Classical exams for all instruments.
Call us on (02) 96879978 or email us at [email protected] to enquire about cello lessons today!
Your Next Steps
Call us on (02) 9687 9978 to discuss what you would like to learn or achieve with the cello and we can make sure we are a perfect match for each other with your free lesson. Alternatively enter your details below now and we'll contact you in the next 1-2 business days.